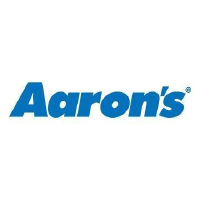 Summary

Country
United States of America
Intrinsic Value
AAN Intrinsic Value

What a stock is worth
The Intrinsic Value of one NYSE:AAN stock under the Base Scenario is 41.81 USD. Compared to the current market price of 21.42 USD, NYSE:AAN stock is Undervalued by 95% .
The Intrinsic Value is calculated as the average of stock's DCF Value and Relative Value.
AAN Intrinsic Value
Base Scenario
Wall Street Price Target
AAN Price Targets

Price Targets made by Wall Street
12-month price targets for AAN stock made by Wall Street professionals. The average price target is 34.17 USD with a low forecast of 27.27 USD and a high forecast of 44.1 USD.
| | |
| --- | --- |
| | 27% Upside |
| | 60% Upside |
| | 106% Upside |
Company Profile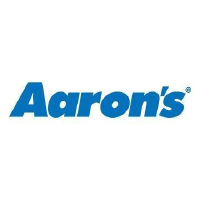 Aaron's Inc
Description
The Aaron's Co., Inc. engages in the provision of lease-purchase solutions. The company is headquartered in Atlanta, Georgia and currently employs 1,868 full-time employees. The company went IPO on 2020-11-25. The firm provides consumers with LTO and purchase solutions for the products, including furniture, appliances, electronics, computers and other products and accessories through its Company-operated and franchised stores in the United States, Canada and Puerto Rico, as well as through its electronic commerce platform, Aarons.com. Its operations also include Woodhaven Furniture Industries (Woodhaven), which manufactures and supplies the bedding and upholstered furniture leased and sold through its stores, including franchised stores. Its electronic commerce platform, Aarons.com, offers end-to-end technology with on-line-to-doorstep capabilities, allowing customers to browse for merchandise, qualify for a lease, complete the lease transaction, and schedule delivery of the merchandise from any digital device.
Country
United States of America
Industry
Retail
Contact
IPO
2020-11-25
Employees
1 868
Officers
CEO & Director
Mr. Douglas A. Lindsay
Pres
Mr. Stephen W. Olsen
Exec. VP & CFO
Mr. C. Kelly Wall
Exec. VP, Gen. Counsel, Corp. Sec. & Chief Corp. Affairs Officer
Ms. Rachel G. George
Founder & Chairman Emeritus
R. Charles Loudermilk Sr.
Principal Accounting Officer, VP & Corp. Controller
Mr. Douglass L. Noe