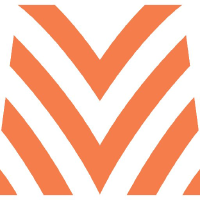 Federal Agricultural Mortgage Corp

NYSE:AGM.A
Summary
Overview

Federal Agricultural Mortgage Corp
Country
United States of America
Industry
Financial Services
Intrinsic Value
AGM.A Intrinsic Value

What a stock is worth
The Intrinsic Value of one NYSE:AGM.A stock under the Base Scenario is 190.68 USD. Compared to the current market price of 118.35 USD, NYSE:AGM.A stock is Undervalued by 61% .
The Intrinsic Value is calculated as the average of stock's DCF Value and Relative Value.
AGM.A Intrinsic Value
Base Scenario
Wall Street Price Target
AGM.A Price Targets

Price Targets made by Wall Street
Company Profile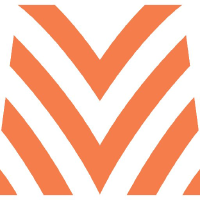 Federal Agricultural Mortgage Corp
Description
Federal Agricultural Mortgage Corp. is a stockholder-owned, federally chartered corporation, which engages in the provision of a secondary market for agricultural real estate and rural housing mortgage loans, rural utilities loans, and loans guaranteed by the United States Department of Agriculture. The company is headquartered in Washington, Washington Dc and currently employs 83 full-time employees. The firm provides a secondary market for a range of loans made to borrowers in rural America. The firm operates through four segments: Farm & Ranch, USDA Guarantees, Rural Utilities, and Institutional Credit. The Company's secondary market activities include purchasing eligible loans directly from lenders; providing advances against eligible loans by purchasing obligations secured by those loans; securitizing assets and guaranteeing the payment of principal and interest on the resulting securities that represent interests in, or obligations secured by, pools of eligible loans; and issuing long-term standby purchase commitments (LTSPCs) for eligible loans. Under the Farm & Ranch line of business, Company provides a secondary market for mortgage loans secured by first liens on agricultural real estate.
Country
United States of America
Industry
Financial Services
Contact
IPO
1988-12-09
Employees
83
Officers
Pres & CEO
Mr. Bradford Todd Nordholm
Exec. VP & CFO
Ms. Aparna Ramesh
Exec. VP, Gen. Counsel & Corp. Sec.
Mr. Stephen P. Mullery
Exec. VP & Chief Bus. Officer
Mr. Zachary N. Carpenter
Sr. VP of Operations
Mr. Robert J. Maines
VP, Controller & Principal Accounting Officer
Mr. Gregory N. Ramsey