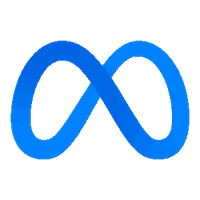 Meta Platforms Inc
NASDAQ:META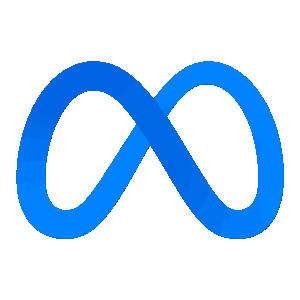 Meta Platforms Inc
NASDAQ:META
Price:
332.75 USD
+1.89%
Market Closed
Earnings Call Analysis
Q3-2023 Analysis

Meta Platforms Inc
CEO's Update on Product and Community Growth
In the recent earnings call, the CEO conveyed a strong outlook, underscoring significant advances in AI and introducing Meta AI, a new assistant accessible across various platforms. They expressed excitement for the upcoming year, largely due to the expected impact of various new consumer AI experiences that have begun to be implemented. Quest 3 and next-generation Ray-Ban Meta smart glasses were highlighted as transformative products leading toward the company's long-term focus on AI and the metaverse. A pivotal point for the company's AI assistant was its integration into smart glasses, which makes these products more interactive and personal.
Emergence of Reels as a Core Component
The CEO also articulated the success of Reels, which has driven a substantial 40% increase in time spent on Instagram since its launch and reached monetization milestones ahead of schedule, contributing positively to the overall company ad revenue. Emphasizing the platform's growth and adoption level, Reels is now considered a core portion of the apps, and its synergies with AI are expected to enhance product and business performance further.
Financial Performance and Optimized Operations
From a financial standpoint, third-quarter revenue increased 23% year-over-year to $34.1 billion, with a 7% reduction in total expenses compared to the previous year. The company achieved its highest operating margin in two years and noted a 40% operating margin for the quarter. Notably, the company has also streamlined operations, reflected in reduced headcount following layoffs and a focus on increased efficiency with the shifted resources more towards AI and infrastructure.
Driving Force of the Family of Apps
Revenue from the Family of Apps segment was a considerable contributor, with an annual increase of 24% to $33.9 billion, primarily led by the online commerce vertical, CPG, and gaming. Ad revenue growth was strongest in Rest of World and Europe, resulting from a combination of internal improvements to ad targeting and measurement and international spend dynamics. Despite a decrease in average price per ad, the significant surge in ad impressions has balanced this shift.
Business Messaging as a Revenue Pillar
Business messaging through the WhatsApp Business Platform emerged as a bright spot, with a significant 53% increase in 'other revenue' and continuous strategic investments to drive future growth. The company is introducing new business messaging capabilities, Shops ads, and enhanced integration with third-party services to further facilitate advertisers' success on its platforms.
Projected Growth and Strategic Directions for 2024
Looking ahead, the company plans to selectively expand its headcount in key areas, such as AI, Reality Labs, and monetization while adopting a disciplined approach to investments and operational efficiency. This strategic reallocation responds to both the anticipated upsurge in operating costs due to enhanced infrastructure and changing compositions in the workforce towards high-cost technical roles. The call also acknowledged significant regulatory headwinds in the EU and US that may affect the business landscape.
Guidance for Upcoming Quarters and Fiscal Year
For the fourth quarter of 2023, the company estimated revenue to be between $36.5 billion and $40 billion, with a favorable foreign currency tailwind. They revised the full-year 2023 total expenses forecast to $87 billion to $89 billion, a reduction from the previous $88 billion to $91 billion range. Moreover, they anticipate an increase in Reality Labs operating losses for the year. Early estimates for 2024 encompass a total expense range of $94 billion to $99 billion and capital expenditures between $30 billion to $35 billion, with the growth investments focusing on AI and data center advancements. The tax rate is projected to remain in line with the third quarter of 2023.
Future-Forward Optimism and Efficiency Gains
Closing the call, the CFO expressed satisfaction with the quarter's performance and the success of the company's efficiency efforts. Emphasizing the foundation laid in 2023, the focus shifts to leveraging investments in AI, infrastructure, and the metaverse that could revolutionize user engagement and open new avenues for the company in 2024 and beyond.