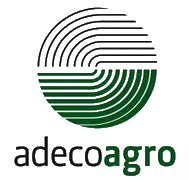 Summary

Intrinsic Value
AGRO Intrinsic Value

What a stock is worth
The Intrinsic Value of one NYSE:AGRO stock under the Base Scenario is 16.03 USD. Compared to the current market price of 7.44 USD, NYSE:AGRO stock is Undervalued by 115% .
The Intrinsic Value is calculated as the average of stock's DCF Value and Relative Value.
AGRO Intrinsic Value
Base Scenario
Wall Street Price Target
AGRO Price Targets

Price Targets made by Wall Street
12-month price targets for AGRO stock made by Wall Street professionals. The average price target is 12.72 USD with a low forecast of 10.1 USD and a high forecast of 16.8 USD.
| | |
| --- | --- |
| | 36% Upside |
| | 71% Upside |
| | 126% Upside |
Company Profile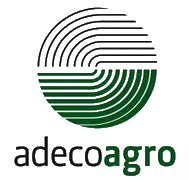 Adecoagro SA
Description
Adecoagro SA operates as a holding company. The firm is involved in a range of businesses, including farming crops and other agricultural products, dairy operations, sugar, ethanol and energy production and land transformation. The firm is organized into three main lines of business: farming; land transformation, and sugar, ethanol and energy. Its agricultural activities consist of harvesting certain agricultural products, including crops, rough rice and sugarcane, for sale to third parties and for internal use as inputs in its various manufacturing processes, and producing raw milk. Its manufacturing activities consist of selling manufactured products, including processed rice, sugar, ethanol and energy, among others, and providing services, such as grain warehousing and conditioning and handling and drying services, among others. The firm's land transformation activities consist of the acquisition of farmlands or businesses with underdeveloped or underutilized agricultural land.
Country
Luxembourg
Industry
Food Products
Contact
IPO
2011-01-28
Employees
8 716
Officers
Co-Founder, CEO & Director
Mr. Mariano Bosch
Co-Founder and Country Mang. of Argentina & Uruguay
Mr. Ezequiel Garbers
Chief Financial Officer
Mr. Carlos A. Boero Hughes
Chief Legal Officer
Mr. Emilio Federico Gnecco
Investor Relations Mang.
Juan Ignacio Galleano
Chief Sustainability Officer
Mr. Alejandro López Moriena