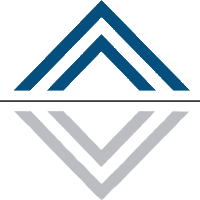 Ashford Hospitality Trust Inc

NYSE:AHT
Summary
Overview

Ashford Hospitality Trust Inc
Country
United States of America
Intrinsic Value
AHT Intrinsic Value

What a stock is worth
The Intrinsic Value of one NYSE:AHT stock under the Base Scenario is 44.51 USD. Compared to the current market price of 9.63 USD, NYSE:AHT stock is Undervalued by 362% .
The Intrinsic Value is calculated as the average of stock's DCF Value and Relative Value.
AHT Intrinsic Value
Base Scenario
Wall Street Price Target
AHT Price Targets

Price Targets made by Wall Street
12-month price targets for AHT stock made by Wall Street professionals. The average price target is 22.7 USD with a low forecast of 17.17 USD and a high forecast of 37.8 USD.
| | |
| --- | --- |
| | 78% Upside |
| | 136% Upside |
| | 293% Upside |
Company Profile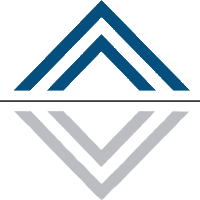 Ashford Hospitality Trust Inc
Description
Ashford Hospitality Trust Inc is a US-based company operating in Equity Real Estate Investment Trusts (REITs) industry. The company is headquartered in Dallas, Texas and currently employs 96 full-time employees. The company went IPO on 2003-08-26. Ashford Hospitality Trust, Inc. (the Trust) is a real estate investment trust (REIT). The Trust is focused on investing in upper upscale full-service hotels in the United States (U.S.). The company owns its lodging investments and conducts its business through Ashford Hospitality Limited Partnership (Ashford Trust OP), its operating partnership. Its hotel properties are primarily branded under the upscale and upper upscale brands of Hilton, Hyatt, Marriott and Intercontinental Hotel Group. The Tust has interests in approximately 103 consolidated hotel properties, including 101 directly owned and two owned through a majority-owned investment in a consolidated entity, which represents approximately 22,619 total rooms. The company also owns interest in approximately 90 hotel condominium units at WorldQuest Resort in Orlando, Florida (WorldQuest). Ashford Hospitality Advisors LLC is the investment advisor of the Trust.
Country
United States of America
Industry
Real Estate
Contact
IPO
2003-08-26
Employees
96
Officers
Founder & Chairman
Mr. Montgomery Jack Bennett IV
Pres, CEO & Director
Mr. J. Robison Hays III
CFO & Treasurer
Mr. Deric S. Eubanks C.F.A., CFA
Chief Operating Officer
Mr. Jeremy J. Welter
Chief Accounting Officer
Mr. Mark L. Nunneley
Mang. of Investor Relations
Ms. Jordan Jennings