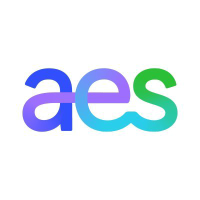 Summary

Country
United States of America
Intrinsic Value
AES Intrinsic Value

What a stock is worth
The Intrinsic Value of one NYSE:AES stock under the Base Scenario is 39.25 USD. Compared to the current market price of 22.95 USD, NYSE:AES stock is Undervalued by 71% .
The Intrinsic Value is calculated as the average of stock's DCF Value and Relative Value.
AES Intrinsic Value
Base Scenario
Wall Street Price Target
AES Price Targets

Price Targets made by Wall Street
12-month price targets for AES stock made by Wall Street professionals. The average price target is 31.16 USD with a low forecast of 27.78 USD and a high forecast of 33.6 USD.
| | |
| --- | --- |
| | 21% Upside |
| | 36% Upside |
| | 46% Upside |
Company Profile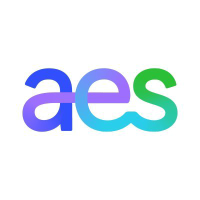 AES Corp
Description
AES Corp. engages in the provision of power generation and utility services through its renewable and thermal generation facilities and distribution businesses. The company is headquartered in Arlington, Virginia and currently employs 8,200 full-time employees. The Company, through its subsidiaries, operates a diversified portfolio of electricity generation and distribution businesses. The firm is organized into four market-oriented strategic business units (SBUs): US and Utilities (United States, Puerto Rico and El Salvador); South America (Chile, Colombia, Argentina and Brazil); MCAC (Mexico, Central America and the Caribbean), and Eurasia (Europe and Asia). The company has two lines of business: generation and utilities. The generation business owns and/or operates power plants to generate and sell power to customers, such as utilities, industrial users, and other intermediaries. The firm's utilities business owns and/or operates utilities to generate or purchase, distribute, transmit and sell electricity to customers in the residential, commercial, industrial and governmental sectors within a defined service area.
Country
United States of America
Industry
Utilities
Contact
IPO
1991-06-26
Employees
8 200
Officers
Pres, CEO & Director
Mr. Andres Ricardo Gluski Weilert
Exec. VP, Chief Operating & Infrastructure Officer
Mr. Bernerd Da Santos
Exec. VP & Chief HR Officer
Ms. Letitia D. Mendoza
Exec. VP and Pres of US & Utilities SBU
Ms. Lisa Krueger
Exec. VP & CFO
Mr. Stephen Coughlin
VP of Investor Relations & Treasurer
Mr. Ahmed Pasha